Gulshan Kumar is the owner and editor-in-chief of GulshanBlog. He has been writing about software for 5 years, and there's no aspect of technology that Gulshan isn't passionate about, especially WordPress.
Gulshan's articles have been referred to by Kinsta, OnlineMediaMasters, WPMU DEV and many others over the years.
About my Blog
This blog is active since 17th March 2015. I only publish top-notch content that I genuinely feel is helpful to readers. You won't find any sponsored content or guest posts here.
Freelancing journey
January 2018-2022, I was an active WordPress consultant at Fiverr.
With consistent quality and timely services, some of my gigs also earned the 'Fiverr's choice' badge.
In 2019, I joined Facebook to engage in various Groups. It helped me to scale my freelancing business to the next level. You can read more reviews about my services on my Facebook page or my Facebook Profile.
Nothing made me happier than seeing my client satisfied with my services.
I have got the opportunity to work with many big clients.
I was able to make a successful career in freelancing due to hard work, professional etiquette, and exposure that I have got since the early days of my life.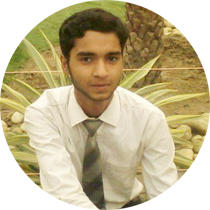 GulshanForum – A Community of Bloggers
From 15th Feb 2018 to June 2022, HGK was an active Blogging Forum where we used discussed AdSense, SEO, WordPress, and more.
Contribution to Bug Bounty Program
In Jan 2016, I found a security bug in the '2-Step Verification' process of the wordpress.com login page. The Automattic company rewarded me $100 via Hackerone Bug Bounty online platform.
Contribution to the WordPress community
Developed the 'Forget Spam Comment' plugin to tackle spam comment issues in the default commenting system of WordPress.
This plugin has 3000+ active installations and 100% five stars ratings by many users.
It is featured on Product Hunt as well.
Let's connect
I appreciate every followers. Let's connect at YouTube / Telegram / Twitter / LinkedIn / Instagram / Facebook
Thank you for being here. 🙏