The most anticipated, BunnyCDN DNS is almost there!
You can login to bunny.net dashboard and sign up for the preview version for early access.
There are five amazing features of BunnyDNS.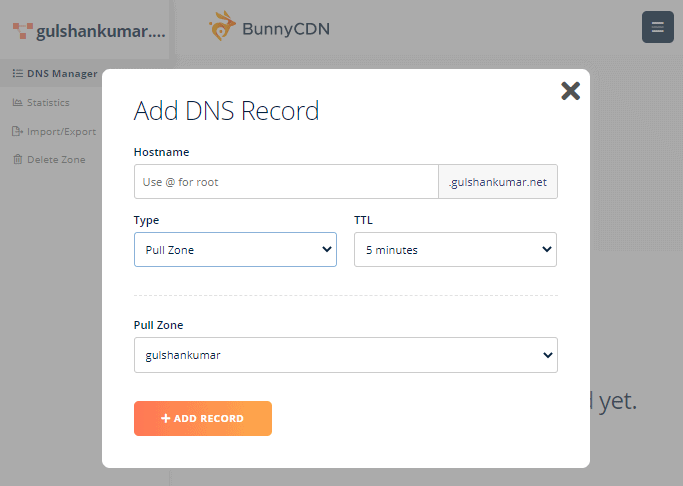 11 Types of DNS records to be supported
They are going to support all major types of DNS records.
A – Allow to pointing any IPV4 address
AAAA -Allow pointing any IPV6 address
CNAME – Allow pointing any hostname
MX – The Mail Exchanger record is helpful for catching incoming emails
TXT – A helpful record type used for verification purpose
SPF – Sending Framework Policy for email security
SRV – Services record according to RFC 2782
CAA – For defining specific Certificate authority
PTR – Generally used for some email server.
Pull zone – Notably, you can point your domain directly to the Pull zone. 👏
Script – Something, I have recently spotted.
Time to Live
You can have a minimum of 15 seconds to maximum 1 day TTL.
The shorter TTL allows the advantage of faster DNS record propagation for any future changes.
Meaningful Statistics
Bunny team love representing data we can remember from past Real-Time logs feature.
The DNS analytics system will provide one-month data with detailed information about record types such as A, AAAA, CNAME, etc. Information like this generally helps in technical debugging.
Making user experience better, DNS info will also appear in the left side secondary menu.
The migration will be easier
The Import and Export feature will help in getting complete zone entries. Most likely they might support Bind format in future. This will make life easier for migration from Cloudflare DNS to BunnyCDN.
Safety Deletion
For safety purpose, the system will ask the user to confirm the deletion by typing the domain name.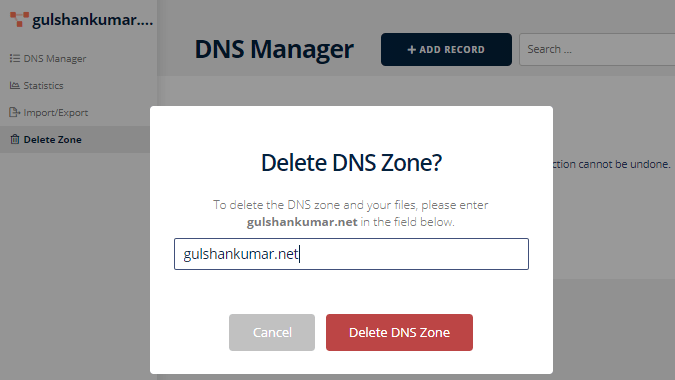 Reference