Tässä artikkelissa opit, miten WordPress asennetaan manuaalisesti Ubuntu 22.04 -palvelimelle NGINX:n, MariaDB:n ja PHP 8.2:n avulla. Nämä pinot tarjoavat tehokkaan ja tehokkaan alustan WordPress-sivuston pyörittämiseen hämmästyttävällä nopeudella.
Seuraa näitä 3 vaihetta ja katso video. Tarvitsetko apua? Ota yhteyttä.😊
Ennen kuin aloitat, tässä on nopea vinkki. Käytä Etsi ja korvaa -laajennusta vaihtaaksesi example.com-verkkotunnuksen omaksi verkkotunnukseksesi tällä verkkosivulla.

Ajan säästövinkki Google Chromen käyttäjille.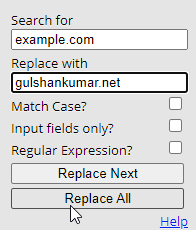 Osa A: Pidä Cloudflaren Nameservers aktiivisina
Käytämme Cloudflare DNS:ää Let's Encrypt Wildcard SSL -sertifikaatin hankkimiseen. Suorita tämä vaihe ensin, jotta pääset nauttimaan siirtymisestä ilman downtime-migraatiota.
Tarkista nykyiset Nameservers
Etsi aktiiviset Nameserevrs osoitteesta https://www.whatsmydns.net/#NS/example.com
Jos näet, että käytät aiempaa Hosting- tai Domain-rekisteröijän oletus-NS:ää, sinun on vaihdettava se Cloudflareen.
Opi käyttämään Cloudflare DNS:ää
Osa B: Ubuntu Server 22.04 LTS -palvelimen valmiiksi saaminen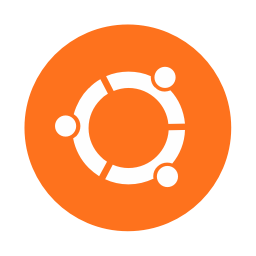 1. Rekisteröidy Vultr napata $100 Free hyvityksiä (Voimassa 30 päivää)
Koska olen kokeillut monia pilvipalvelinyrityksiä, kokemukseni mukaan Vultr ei voi mennä pieleen. Nämä kaverit ovat aitoja ja välittäviä, kun kyse on tuesta ja palveluista.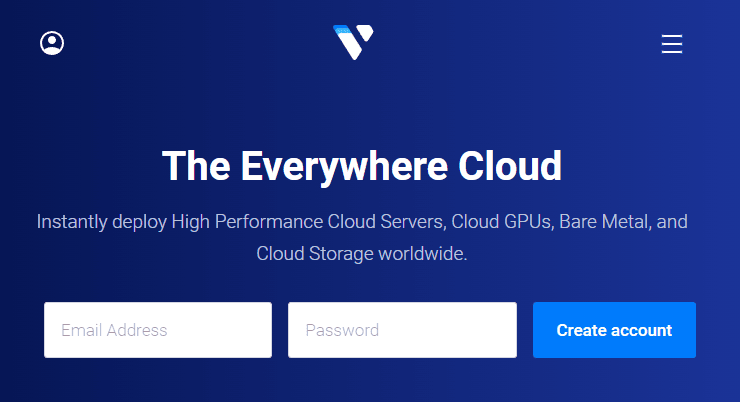 ⚡ Suorituskyky
NVME / SSD
3.7 GHz CPU
Jopa 5 Gbit/s verkon nopeus
Datakeskukset Amerikassa, Euroopassa, Aasiassa ja Australiassa.
IPV6-valmius
💡 Ominaisuudet
Aloittelijoille sopiva kojelauta
Yhdellä napsautuksella tilannekuvaan
Automtatic Backup (Maksullinen)
Free Cloud Firewall
DDoS-suojaus (maksullinen)
100% KVM-virtualisointi
⚙ Tuki
PayPal/Card
24/7 lipputuki
Dokumentaatio
2. Luo uusi VPS-palvelin
Klikkaa plus-painiketta päästäksesi alkuun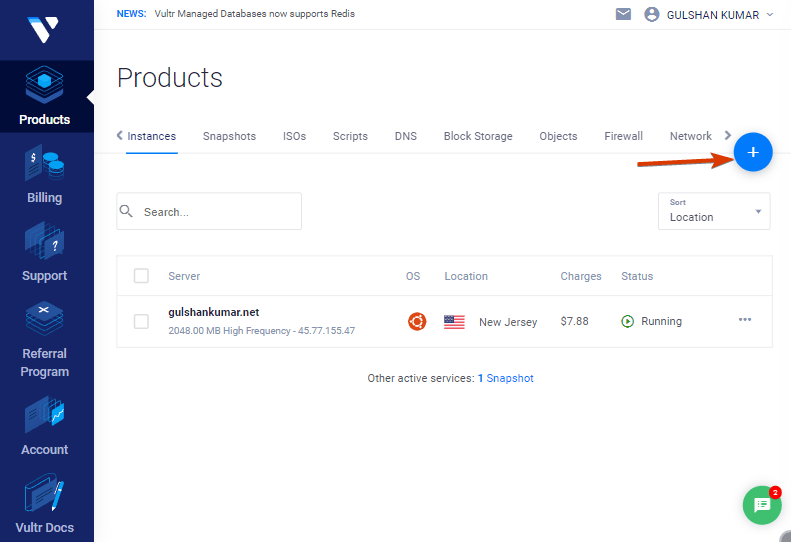 3. Valitse High Frequency Server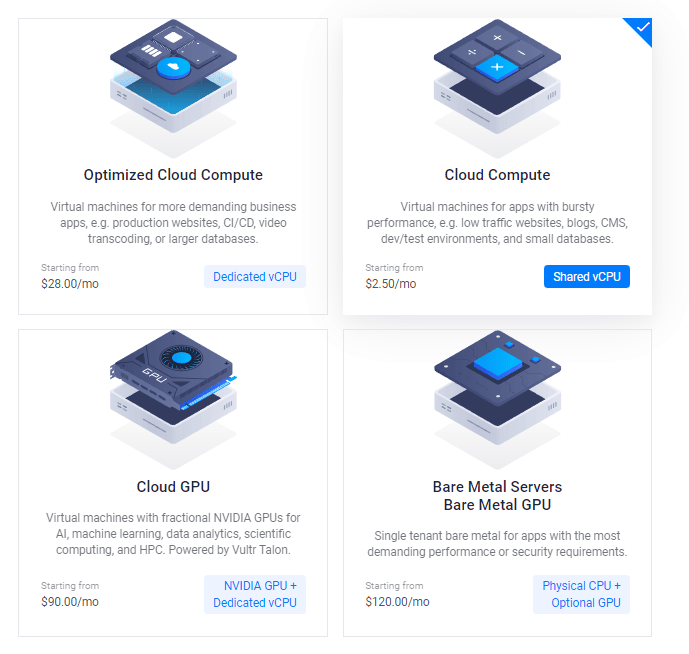 4. Valitse palvelimen sijainti
Valitse palvelimen sijainti, joka on lähellä kohdeyleisöäsi.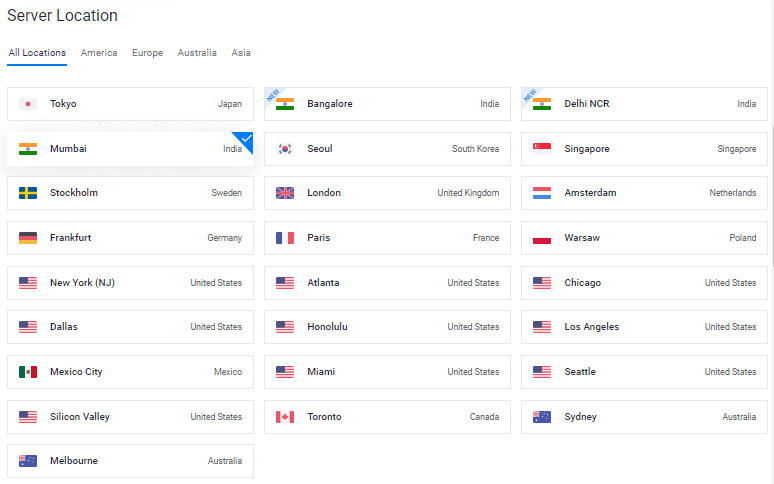 5. Valitse Ubuntu 22.04 x64 -käyttöjärjestelmä.
Tällä hetkellä Ubuntu 20.04×64 ja 22.04×64 ovat molemmat LTS (Long Term Supported) -versioita, jotka ovat yhteensopivia useimpien asennettavien pakettien kanssa.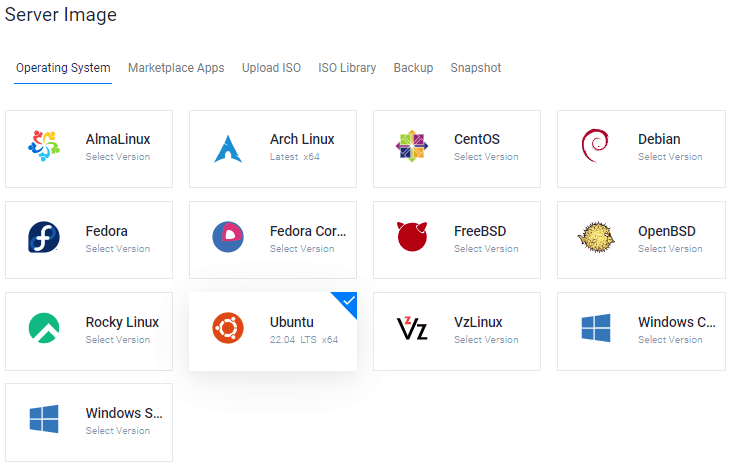 6. Valitse palvelinkoko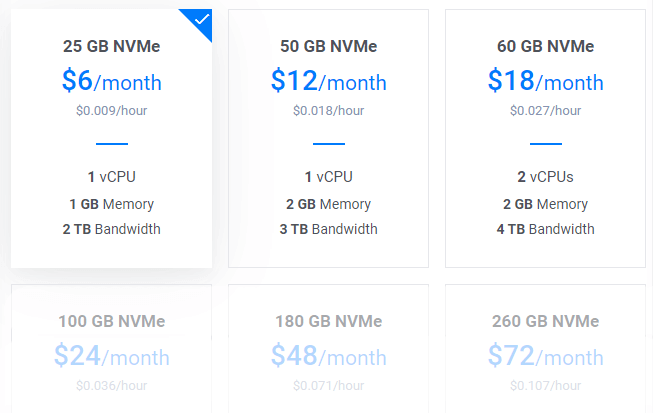 $6/mo suunnitelma olisi hyvä lähtökohta uudelle blogille. Voit päivittää milloin tahansa tarpeen mukaan.
Vihje: Jos olet siirtymässä, tarkista asennuksen kokonaiskoko kohdasta Sivuston terveystiedot.
7. Ota IPV6 käyttöön, Varmuuskopiointi
8. Lisää SSH-avain
Tämä on suositeltava, valinnainen vaihe turvallisuuden parantamiseksi.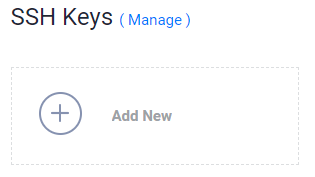 Napsauta Lisää uusi -painiketta lisätäksesi uuden SSH-avaimen lähettämistä varten 🔒Public Key.
Luo Keys käyttämällä alla olevaa menetelmää käyttöjärjestelmäsi mukaan.

Download PuTTy application.
Search for PuTTygen in the Start menu
Click on Generate button and hover mouse pointer
Copy Public key and provide to Vultr
Enter key passphrase
Save 🔑Private Key at the safest location.
This can be used for login to SSH or SFTP.

Run: ssh-keygen -t rsa. For a more secure 4096-bit key, run: ssh-keygen -t rsa -b 4096
Press enter when asked where you want to save the key (this will use the default location).
Enter a passphrase for your key.
Run cat ~/.ssh/id_rsa.pub – this will give you the key in the proper format to paste into the control panel.
Make sure you backup the ~/.ssh/id_rsa file. This cannot be recovered if it is lost.
Valitse SSH-avaimesi
Näiden ohjeiden noudattaminen liittää julkisen avaimesi uuteen instanssiin. Sen jälkeen voit kirjautua SSH:hen käyttämällä sekä tavallisen tekstin salasanaa että SSH-avainta.

9. Linkitä verkkopalomuurin sääntö palvelininstanssiin

Napsauta Hallitse ja luo uusi palomuuriryhmä.
Allow TCP port 22 for SSH. 80 for HTTP and 443 HTTPS for IPV4 and IPV6 rules both.
Kun tämä on tehty, yhdistä palomuuriryhmä instanssiin.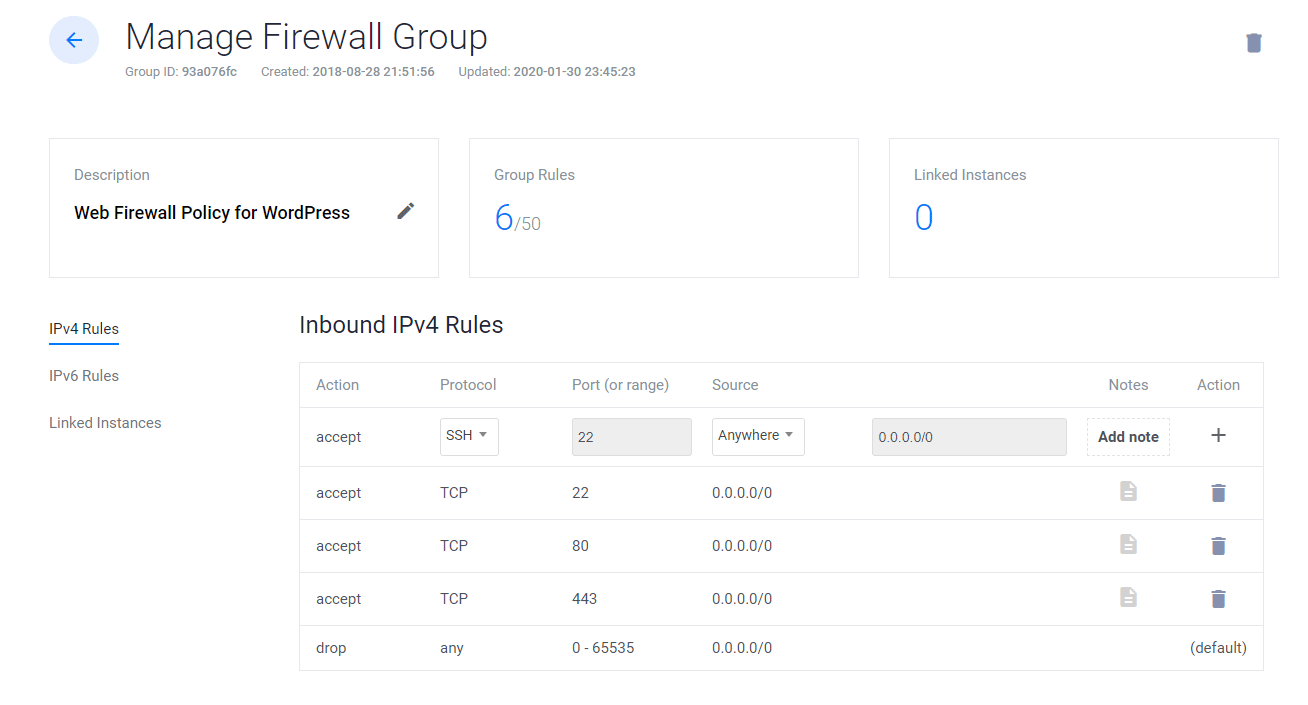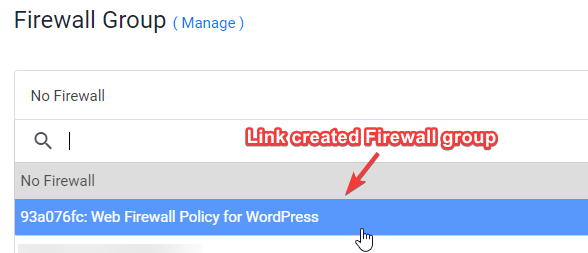 Kirjoita isäntänimi ja etiketti klikkaa Deploy Now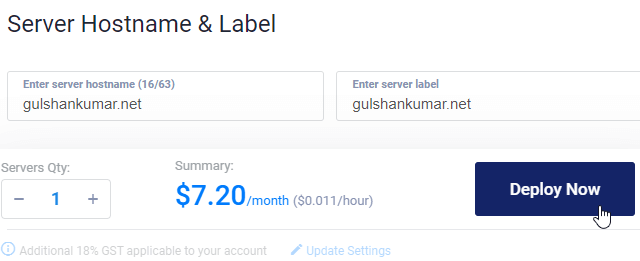 Nyt näet asentamisen etenemisessä olevan

11. Siirry Uusi instanssi -sivulle
Kopieren Sie IP-Adresse, Benutzernamen und Passwort. Ihr Standard-Port ist 22.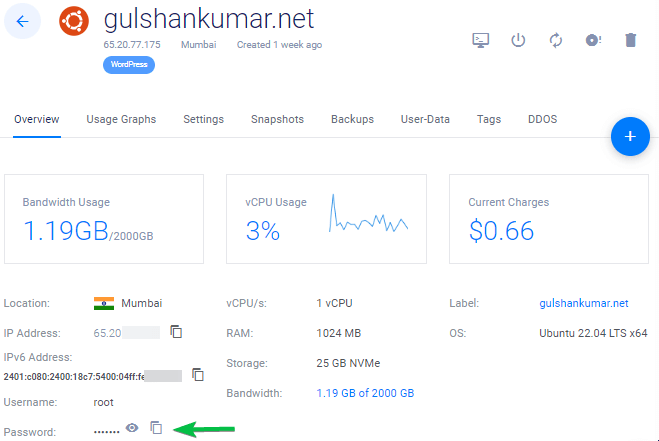 12. Poista salasanalla kirjautuminen käytöstä
Turvallisuussyistä on suositeltavaa poistaa salasanatodennus käytöstä ja sallia vain avainpohjainen todennus.
Muokkaa asetustiedostoa nano /etc/ssh/sshd_config
Etsi (CTRL + W) ja hae PasswordAuthentication
Muuta arvo kyllä:stä ei:ksi
Tallenna tyyppi, CTRL + O
Käynnistä SSH-palvelu uudelleen komennolla sudo service ssh restart
Seuraavalla kerralla voit käyttää SSH:ta vain avaimen kautta, kuten videolla näytetään.
Linuxissa tai Macissa, käytä Terminalia ja komentoa seuraavasti
ssh [email protected] -p 22 -i id_rsa
13. Poista UFW käytöstä
Kun otat käyttöön uuden instanssin VULTR:ssä, sen mukana tulee UFW (Uncomplicated Firewall), joka pitää kaikki portit estettyinä lukuun ottamatta SSH-porttia 22. Tämä voi palauttaa selaimessa ERR_CONNECTION_REFUSED-virheen. Tämän korjaamiseksi suosittelen pitämään UFW:n pois käytöstä.
ufw disable
Nyt nopeutan alkuperäistä prosessia WordPressin käyttöönottamiseksi LAMP-pinossa.
Osa C. WordPressin käyttöönotto LEMP-pinossa
1. Päivitä arkistot
Kirjoita alla oleva komento ja paina enter-näppäintä
sudo -s
apt update && apt upgrade -y && apt dist-upgrade && apt autoclean && apt autoremove -y && reboot
tai
wget -qO update https://dl.gulshankumar.net/update && chmod +x update
Käytä seuraavalla kerralla päivittämiseen aina alla olevaa pikakomentoa.
./update
2. Asenna MariaDB tietoturvan kanssa
Kirjaudu uudelleen sisään ja anna seuraava komento
sudo apt install mariadb-server -y && sudo mysql_secure_installation
Vastaa alla oleviin kysymyksiin
Enter current password for root (enter for none): Paina Enter-näppäintä
Switch to unix_socket authentication [Y/n]: n
Set root password? [Y/n]: Paina Enter-näppäintä
New password: Kirjoita salasanasi, voit käyttää Dashlanea sen luomiseen. Klikkaa oikealla Liitä.
Re-enter new password: Re-type your password.
Kun salasanan asettaminen on onnistunut, näet
Password updated successfully!
Reloading privilege tables..
... Success!
Lisäksi sinun on vastattava seuraaviin kysymyksiin.
Remove anonymous users? [Y/n]: Paina Y ja enter-näppäintä
Disallow root login remotely? [Y/n]: Paina Y ja enter-näppäintä
Remove test database and access to it? [Y/n]: Paina Y ja enter-näppäintä
Reload privilege tables now? [Y/n]: Paina Y ja enter-näppäintä
3. Luo uusi tietokanta WordPressille
Kirjaudu sisään MySQL:ään ja paina enter-näppäintä, kun se kysyy salasanaa.
mysql -u root -p
Luo uusi tietokanta ja myönnä käyttöoikeudet sen käyttäjälle ja salasanalle. Tässä WordPress tallentaa kaikki viestit, sivut, teemat, laajennukset jne. tiedot.
create database wordpress;
grant all on wordpress.* to gulshan@localhost identified by '5pY8CKJxDRJEGQNkX7';
flush privileges;
exit;
Missä sinun …
database is wordpress
username is gulshan
password is 5pY8CKJxDRJEGQNkX7
Vinkki: Harkitse ainutlaatuisen kirjautumistunnuksen käyttöä
4. Asenna PHP 8.2, NGINX ja aseta käyttöoikeudet.
sudo add-apt-repository ppa:ondrej/php -y && apt update && apt install php8.2-fpm php8.2-common php8.2-mysql php8.2-xml php8.2-xmlrpc php8.2-curl php8.2-gd php8.2-imagick php8.2-cli php8.2-dev php8.2-imap php8.2-mbstring php8.2-soap php8.2-zip php8.2-bcmath -y && sed -i 's/;cgi.fix_pathinfo=1/cgi.fix_pathinfo=0/g' /etc/php/8.2/fpm/php.ini && service php8.2-fpm restart && apt install nginx -y && chown -R www-data:www-data /var/www/ && chmod -R 755 /var/www
PHP-konfiguraation virittäminen
Useimmat hienot teemat ja lisäosat vaativat korkeatasoisen PHP-konfiguraation toimiakseen. Siksi meidän pitäisi tehdä nämä muutokset.
sed -i 's/memory_limit = 128M/memory_limit = 512M/g' /etc/php/8.2/fpm/php.ini
sed -i 's/post_max_size = 8M/post_max_size = 128M/g' /etc/php/8.2/fpm/php.ini
sed -i 's/max_file_uploads = 20/max_file_uploads = 30/g' /etc/php/8.2/fpm/php.ini
sed -i 's/max_execution_time = 30/max_execution_time = 900/g' /etc/php/8.2/fpm/php.ini
sed -i 's/max_input_time = 60/max_input_time = 3000/g' /etc/php/8.2/fpm/php.ini
sed -i 's/upload_max_filesize = 2M/upload_max_filesize = 128M/g' /etc/php/8.2/fpm/php.ini
service php8.2-fpm restart
5. Asenna Wildcard Let's Encrypt SSL-sertifikaatti
Luo cloudflare.ini tiedosto hakemistoon /root/.secrets/.
mkdir -p /root/.secrets/ && cd /root/.secrets/ && nano cloudflare.ini
Lisää alla oleva koodi ja tallenna käyttämällä CTRL+O ja poistu käyttämällä CTRL+X.
dns_cloudflare_email = "cloudflare[email protected]"
dns_cloudflare_api_key = "XXXXXXXXXXXXXXXXX"
Löydä Cloudflaren sähköpostiosoitteesi ja globaali API-avaimesi kohdasta "My Profile" > API Tokens > Global API Key
chmod 0400 /root/.secrets/cloudflare.ini
Asenna Certbot ja DNS Authenticator käyttöjärjestelmän ja HTTP-verkkopalvelimen mukaan.
snap install --beta --classic certbot
snap set certbot trust-plugin-with-root=ok
snap install --beta certbot-dns-cloudflare
snap connect certbot:plugin certbot-dns-cloudflare
Hanki Wildcard SSL-sertifikaatti
certbot certonly --dns-cloudflare --dns-cloudflare-credentials /root/.secrets/cloudflare.ini -d example.com,*.example.com --preferred-challenges dns-01
Aseta automaattinen uusiminen käyttämällä Cron Jobia
Tyyppi crontab -e
Tyyppi 1 nanoeditorille
Kirjoita alla oleva komento ja tallenna
0 0 * * *  /etc/init.d/nginx reload >/dev/null 2>&1
Testin uusiminen
certbot renew --dry-run
6. Määritä Nginx-palvelinlohko
Tämä on tärkeää, kun sinun on määritettävä verkkotunnuksesi, miten NGINX:n tulisi käsitellä HTTP-pyyntöjäsi.
Poista oletuspalvelinlohkot.
rm /etc/nginx/sites-available/default && rm /etc/nginx/sites-enabled/default
Luo uusi palvelinlohko
cd /etc/nginx/sites-available/
nano example.com
Korvaa example.com omalla verkkotunnuksella
Syötä alla oleva koodi ja paina CTRL+O tallentaaksesi ja CTRL+X poistuaksesi.
Yleistä
server {
    listen         80;
    return 301 https://$host$request_uri;
}
server {
# Document Root
root /var/www/html;
index index.php index.html index.htm;
server_name .example.com;
client_max_body_size 0;

    listen [::]:443 ssl http2 ipv6only=on;
    listen 443 ssl http2;
        ssl_protocols TLSv1.1 TLSv1.2 TLSv1.3;
        ssl_certificate /etc/letsencrypt/live/example.com/fullchain.pem;
        ssl_certificate_key /etc/letsencrypt/live/example.com/privkey.pem;
        ssl_prefer_server_ciphers on;
        ssl_session_cache   shared:SSL:20m;
        ssl_session_timeout 20m;
        ssl_ciphers 'TLS13+AESGCM+AES128:EECDH+AES128';


error_page 404 /404.html;
error_page 500 502 503 504 /50x.html;

# Block XMLRPC
location = /xmlrpc.php {
    deny all;
}

location / {
    try_files $uri $uri/ /index.php$is_args$args;
}

location ~* \.php$ {
if ($uri !~ "^/uploads/") {
fastcgi_pass unix:/run/php/php8.2-fpm.sock;
}
include fastcgi_params;
fastcgi_param SCRIPT_FILENAME $document_root$fastcgi_script_name;
fastcgi_param SCRIPT_NAME $fastcgi_script_name;
}
location = /favicon.ico {
log_not_found off;
access_log off;
}

location = /robots.txt {
log_not_found off;
access_log off;
allow all;
}

location ~* .(css|gif|svg|ico|woff2|eot|jpeg|webp|jpg|js|png)$ {
expires 1y;
log_not_found off;
}

# Enable Gzip compression.
gzip on;

# Disable Gzip on IE6.
gzip_disable "msie6";

# Allow proxies to cache both compressed and regular version of file.
# Avoids clients that don't support Gzip outputting gibberish.
gzip_vary on;

# Compress data, even when the client connects through a proxy.
gzip_proxied any;

# The level of compression to apply to files. A higher compression level increases
# CPU usage. Level 5 is a happy medium resulting in roughly 75% compression.
gzip_comp_level 5;

# Compress the following MIME types.
gzip_types
 application/atom+xml
 application/javascript
 application/json
 application/ld+json
 application/manifest+json
 application/rss+xml
 application/vnd.geo+json
 application/vnd.ms-fontobject
 application/x-font-ttf
 application/x-web-app-manifest+json
 application/xhtml+xml
 application/xml
 font/opentype
 image/bmp
 image/svg+xml
 image/x-icon
 text/cache-manifest
 text/css
 text/plain
 text/vcard
 text/vnd.rim.location.xloc
 text/vtt
 text/x-component
 text/x-cross-domain-policy;
}
Cache Enabler -lisäosaa varten
server {
    listen         80;
    return 301 https://$host$request_uri;
}
server {
# Document Root
root /var/www/html;
index index.php index.html index.htm;
server_name .example.com;
client_max_body_size 0;

    listen [::]:443 ssl http2 ipv6only=on;
    listen 443 ssl http2;
        ssl_protocols TLSv1.1 TLSv1.2 TLSv1.3;
        ssl_certificate /etc/letsencrypt/live/example.com/fullchain.pem;
        ssl_certificate_key /etc/letsencrypt/live/example.com/privkey.pem;
        ssl_prefer_server_ciphers on;
        ssl_session_cache   shared:SSL:20m;
        ssl_session_timeout 20m;
        ssl_ciphers 'TLS13+AESGCM+AES128:EECDH+AES128';


error_page 404 /404.html;
error_page 500 502 503 504 /50x.html;


# Block XMLRPC
location = /xmlrpc.php {
    deny all;
}


# Rules for Cache Enabler Plugin - Static File Serving

    set $cache_uri $request_uri;

    # bypass cache if POST requests or URLs with a query string
    if ($request_method = POST) {
    set $cache_uri 'nullcache';
    }

    if ($query_string != '') {
    set $cache_uri 'nullcache';
    }

    # bypass cache if URLs containing the following strings
    if ($request_uri ~* '(/wp-admin/|/xmlrpc.php|/wp-(app|cron|login|register|mail).php|wp-.*.php|/feed/|index.php|wp-comments-popup.php|wp-links-opml.php|wp-locations.php|sitemap(index)?.xml|[a-z0-9-]+-sitemap([0-9]+)?.xml)') {
    set $cache_uri 'nullcache';
    }

    # bypass cache if cookies contain the following strings
    if ($http_cookie ~* '(wp-postpass|wordpress_logged_in|comment_author)_') {
    set $cache_uri 'nullcache';
    }

    # custom installation subdirectory
    set $custom_subdir '';

    # default HTML file
    set $cache_enabler_uri '${custom_subdir}/wp-content/cache/cache-enabler/${http_host}${cache_uri}${scheme}-index.html';

    # WebP HTML file
    if ($http_accept ~* 'image/webp') {
    set $cache_enabler_uri '${custom_subdir}/wp-content/cache/cache-enabler/${http_host}${cache_uri}${scheme}-index-webp.html';
    }

    location / {
    gzip_static on; # this directive is not required but recommended
    try_files $cache_enabler_uri $uri $uri/ $custom_subdir/index.php?$args;
    }

location ~* \.php$ {
if ($uri !~ "^/uploads/") {
fastcgi_pass unix:/run/php/php8.2-fpm.sock;
}
include fastcgi_params;
fastcgi_param SCRIPT_FILENAME $document_root$fastcgi_script_name;
fastcgi_param SCRIPT_NAME $fastcgi_script_name;
}
location = /favicon.ico {
log_not_found off;
access_log off;
}

location = /robots.txt {
log_not_found off;
access_log off;
allow all;
}

location ~* .(css|gif|svg|ico|jpeg|webp|woff2|eot|jpg|js|png)$ {
expires 1y;
log_not_found off;
}

# Enable Gzip compression.
gzip on;

# Disable Gzip on IE6.
gzip_disable "msie6";

# Allow proxies to cache both compressed and regular version of file.
# Avoids clients that don't support Gzip outputting gibberish.
gzip_vary on;

# Compress data, even when the client connects through a proxy.
gzip_proxied any;

# The level of compression to apply to files. A higher compression level increases
# CPU usage. Level 5 is a happy medium resulting in roughly 75% compression.
gzip_comp_level 5;

# Compress the following MIME types.
gzip_types
 application/atom+xml
 application/javascript
 application/json
 application/ld+json
 application/manifest+json
 application/rss+xml
 application/vnd.geo+json
 application/vnd.ms-fontobject
 application/x-font-ttf
 application/x-web-app-manifest+json
 application/xhtml+xml
 application/xml
 font/opentype
 image/bmp
 image/svg+xml
 image/x-icon
 text/cache-manifest
 text/css
 text/plain
 text/vcard
 text/vnd.rim.location.xloc
 text/vtt
 text/x-component
 text/x-cross-domain-policy;
}
Sinun on asennettava Cache Enabler plugin nauttiaksesi välimuistin eduista.
FastCGI (paras suorituskyvyn kannalta)
Jos haluat käyttää FastCGI-välimuistia, toteuta sen sijaan alla oleva Server Block.
# NGINX Cache path
fastcgi_cache_path /var/run/nginx-cache levels=1:2 keys_zone=WORDPRESS:100m inactive=6h;
fastcgi_cache_key "$scheme$request_method$host$request_uri";
fastcgi_cache_use_stale error timeout invalid_header http_500;
fastcgi_ignore_headers Cache-Control Expires Set-Cookie;

server {
    listen         80;
    return 301 https://$host$request_uri;
}
server {
root /var/www/html;
index index.php index.html index.htm;
server_name .example.com;
client_max_body_size 0;

    listen [::]:443 ssl http2 ipv6only=on;
    listen 443 ssl http2;
        ssl_protocols TLSv1.1 TLSv1.2 TLSv1.3;
        ssl_certificate /etc/letsencrypt/live/example.com/fullchain.pem;
        ssl_certificate_key /etc/letsencrypt/live/example.com/privkey.pem;
        ssl_prefer_server_ciphers on;
        ssl_session_cache   shared:SSL:20m;
        ssl_session_timeout 20m;
        ssl_ciphers 'TLS13+AESGCM+AES128:EECDH+AES128';

error_page 404 /404.html;
error_page 500 502 503 504 /50x.html;


set $skip_cache 0;
    if ($request_method = POST) {set $skip_cache 1;}
    if ($request_uri ~* "/wp-admin/|/xmlrpc.php|/wp-.*.php|index.php|sitemap") {set $skip_cache 1;}
    if ($http_cookie ~* "comment_author|wordpress_[a-f0-9]+|wp-postpass|wordpress_no_cache|wordpress_logged_in") {set $skip_cache 1;}
    if ($query_string = "unapproved*") {set $skip_cache 1;}
    if ($cookie_woocommerce_items_in_cart = "1" ){ set $skip_cache 1;}
    if ($request_uri ~* "/(cart|checkout|my-account)/*$") {set $skip_cache 1;}

# Block XMLRPC
location = /xmlrpc.php {
    deny all;
}

location / {
try_files $uri $uri/ /index.php$is_args$args;
}

location ~* \.php$ {

 if ($uri !~ "^/uploads/") {
        fastcgi_pass unix:/run/php/php8.2-fpm.sock;
        }

        try_files                       $uri =404;
        include                         /etc/nginx/fastcgi_params;
        fastcgi_param                   SCRIPT_FILENAME $document_root$fastcgi_script_name;
        fastcgi_pass                    unix:/run/php/php8.2-fpm.sock;
        fastcgi_index                   index.php;
                fastcgi_cache_bypass $skip_cache;
                fastcgi_no_cache $skip_cache;
                fastcgi_cache WORDPRESS;
                fastcgi_cache_valid 200 30d;
                fastcgi_cache_valid 301 302 303 307 308 404 410 451 1m;
                add_header X-Cache $upstream_cache_status;

}

location = /favicon.ico {
log_not_found off;
access_log off;
}

location = /robots.txt {
log_not_found off;
access_log off;
allow all;
}

location ~* .(css|gif|ico|svg|webp|woff2|eot|jpeg|jpg|js|png)$ {
expires 1y;
log_not_found off;
}

# Enable Gzip compression.
gzip on;

# Disable Gzip on IE6.
gzip_disable "msie6";

# Allow proxies to cache both compressed and regular version of file.
# Avoids clients that don't support Gzip outputting gibberish.
gzip_vary on;

# Compress data, even when the client connects through a proxy.
gzip_proxied any;

# The level of compression to apply to files. A higher compression level increases
# CPU usage. Level 5 is a happy medium resulting in roughly 75% compression.
gzip_comp_level 5;

# Compress the following MIME types.
gzip_types
 application/atom+xml
 application/javascript
 application/json
 application/ld+json
 application/manifest+json
 application/rss+xml
 application/vnd.geo+json
 application/vnd.ms-fontobject
 application/x-font-ttf
 application/x-web-app-manifest+json
 application/xhtml+xml
 application/xml
 font/opentype
 image/bmp
 image/svg+xml
 image/x-icon
 text/cache-manifest
 text/css
 text/plain
 text/vcard
 text/vnd.rim.location.xloc
 text/vtt
 text/x-component
 text/x-cross-domain-policy;
}
Tallentaaksesi, paina näppäinyhdistelmää
CTRL+O
ja
Enter
. Sen jälkeen poistu nano-editorista komennolla
CTRL+X
.
FastCGI:n tapauksessa sinun on käytettävä NGINX Helper -lisäosaa. Se toimii myös Hindi-koodatun URL-osoitteen kanssa. Muista, että se ei tue AMP:tä. Itse en käytä AMP:tä. (Suositellaan)
Vaihtoehtoisesti NGINX-välimuisti toimii AMP-URL:n puhdistamiseen, mutta se ei tue Hindi-koodattua URL-osoitetta. Asetuksissa kannattaa säilyttää välimuistipolku /var/run/nginx-cache /
Varoitus!
For example, If you're using Newspaper theme and serve seperate Mobile theme, please stick without FastCGI method and use a plugin WP Rocket because it can serve seperate mobile cache out of the box.
7. Luo symbolisia linkkejä kahden hakemiston välille
Jos jätät tämän vaiheen väliin, saatat saada ilmoituksen ERR_CONNECTION_REFUSED.
Aktivoidaksesi palvelinlohkon luo symbolinen linkki NGINX-palvelinlohkotiedostoon hakemistosta /etc/nginx/sites-available/ hakemistoon /etc/nginx/sites-enabled/.
Before running below command, please replace example.com to own domain.
ln -s /etc/nginx/sites-available/example.com /etc/nginx/sites-enabled/
Testikokoonpano
nginx -t
Uudelleenkäynnistys ja päivitys
service nginx restart && service php8.2-fpm restart && service mysql restart && apt-get update && apt upgrade -y
8. Asenna WordPress
Lataa WordPress-tiedostot /var/www/html-hakemistoon ja aseta käyttöoikeus.
cd /var/www/html && wget https://fi.wordpress.org/latest-fi.tar.gz && tar -xvzf latest-fi.tar.gz && mv -v wordpress/* /var/www/html && rm -rf latest-fi.tar.gz wordpress && chown -R www-data:www-data /var/www/html && sudo chmod -R 755 /var/www/html
To update permission in future, use below command
chown -R www-data:www-data /var/www/ && sudo chmod -R 755 /var/www
9. DNS:n päivittäminen
Jos isännöit WordPressiä paikallisesti, haluat ohittaa välityspalvelimen tai haluat tehdä siirtymisen ilman seisokkiaikaa, tämä vaihe on hyödyllinen. Suosin yleensä tapauksessa Static WordPress Dev -aluetta.😉
DNS:n osoittamiseen on kaksi tapaa. Jos olet siirtämässä sivustoa Vultr:iin ja haluat testata ensin paikallisesti, muokkaa hosts-tiedostoa ja osoita se sinne.
Windows OS
Go to properties of ‪‪C:\Windows\System32\drivers\etc\hosts
Vaihda "Turvallisuus"-oikeudet täyteen hallintaan nykyiselle käyttäjätunnuksellesi.
Nyt voit vapaasti muokata hosts-tiedostoa System-käyttäjälläsi ja tallentaa sen.
# Samalla koneella voi olla localhost-osoite tai julkinen IP-osoite.
127.0.0.1 example.com
127.0.0.1 www.example.com
Esimerkki, näin sen pitäisi näyttää
Macille tai Linuxille
Voit muokata hosts-tiedostoa tällä komennolla sudo-käyttäjänä.
sudo nano /etc/hosts
DNS:n päivittäminen Cloudflaren avulla
Jos kaikki näyttää täydelliseltä ja haluat saada sivustosi käyttöön, kirjaudu Cloudflare DNS:ään ja päivitä uusi IP-osoite.
| | | |
| --- | --- | --- |
| A | @ | IPV4 address |
| AAAA | @ | IPV6 address |
| CNAME | www | example.com |
jossa @ tarkoittaa alastonta verkkotunnusta example.com
9. Käy verkkotunnuksessasi asentamassa WordPress
Jos haluat pitää ei-www-versio verkkotunnuksen WordPress sitten käydä ei-www-versio muuten www.
https://example.com
Provide Database login credential to begin WordPress Setup
Suorita asennus
Täytä uuden sivustosi perustiedot ja asenna WordPress.
Kirjaudu sisään WordPressiin
Jos olet käyttänyt FastCGI-palvelinlohkoa, sinun on ensimmäiseksi asennettava NGINX Cache -lisäosa ja määritettävä /var/www/cache välimuistipoluksi.
Muut tarpeelliset asiat
Use SMTP plugin Services for sending outgoing email of WordPress otherwise you will not be able to receive password reset link, contact form 7 messages.
Lopuksi WordPressin asennus on valmis. Pidä aina varmuuskopio.
Arvostan suuresti arvokasta aikaasi tämän artikkelin lukemisessa. Nähdään seuraavassa opetusohjelmassa!