In this article, you are going to learn through the process of installing WordPress manually on an Ubuntu 22.04 server using NGINX, MariaDB, and PHP 8.2. These stack will provide a powerful and efficient platform for running your WordPress website with an amazing speed.
Follow these 3 steps written in this article or watch the video. Need help? contact me. 🙂
Part A: Keep Cloudflare Nameservers active
We will be using Cloudflare DNS for getting Let's Encrypt Wildcard SSL certificate. Complete this step first to enjoy zero-downtime migration.
Check Current Nameservers
Part B: Get a Ubuntu Server 22.04 LTS Server ready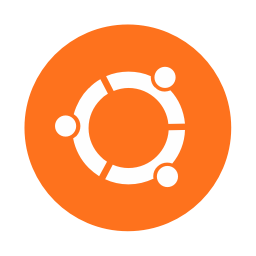 1. Sign up Vultr to grab $100 Free credits (Valid for 30 days)
As someone who have tried so many Cloud server company, my experience says you can't go wrong with Vultr. These guys are genuine and caring when it comes to support and services.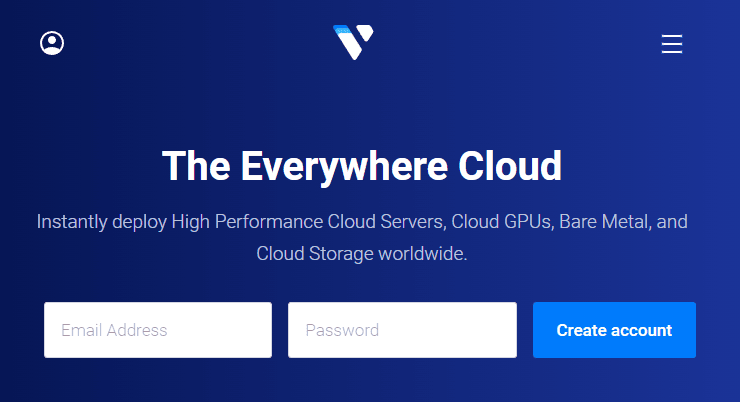 ⚡ Performance
NVME / SSD
3.7 GHz CPU
Up to 5Gbps Network Speed
Datacenter in America, Europe, Asia, Austraillia
IPV6 ready
💡 Features
Beginner-Friendly Dashboard
One-click to Snapshot
Automtatic Backup (Paid)
Free Cloud Firewall
DDoS protection (Paid)
100% KVM Virtualization
⚙ Support
PayPal/Card
24/7 Ticket Support
Documentation
2. Create a new VPS Server
Simply click on the plus button to get started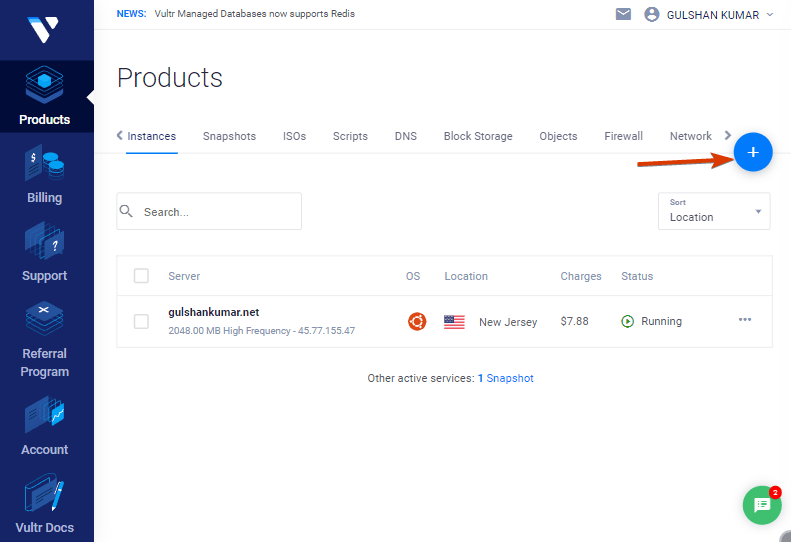 3. Choose the Cloud Compute Server
Select Cloud Compute for shared CPU in affordable pricing.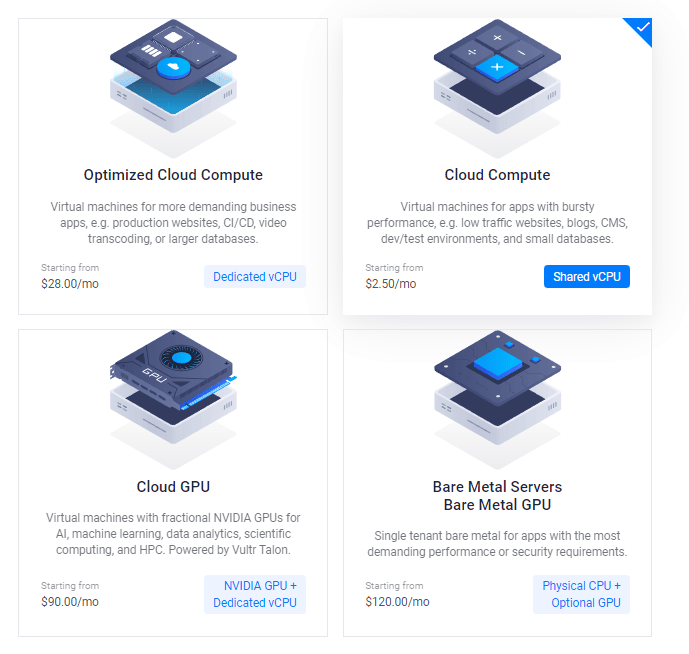 After this, you may select the AMD High Performance or Intel High Frequency option in CPU & Storage Technology. It has the fastest CPU and NVMe Disk ever. If the budget is less then go with the Regular plan with Intel CPU in which you will get SSD disk.
4. Choose a Server Location
Choose a server location that is close to your target audience.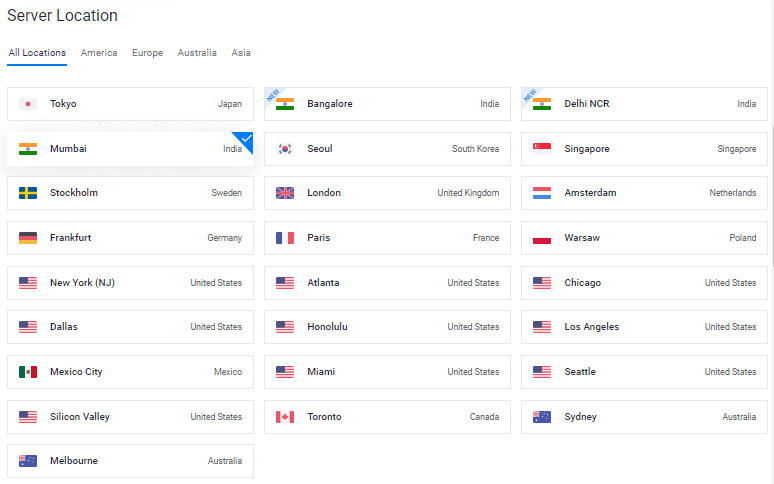 5. Select the Ubuntu 22.04 x64 OS
Currently, Ubuntu 20.04×64 and 22.04×64 both are LTS (Long Term Supported) version compatible with most packages that we are going to install.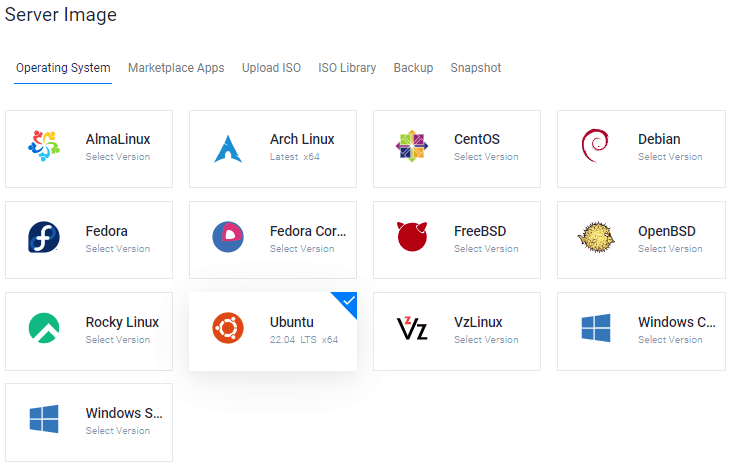 Long-term support (LTS) is a product lifecycle management policy in which a stable release of computer software is maintained for a longer period of time than the standard edition.
6. Choose a Server Size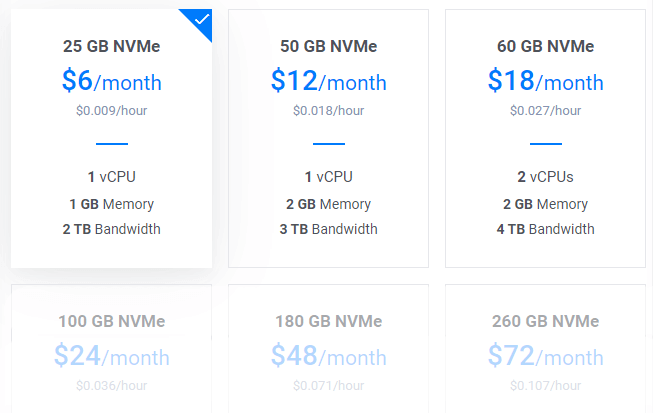 $6/mo plan would be a great starting point for a new blog. You can upgrade anytime as per requirement.
Tip: If you are migrating, check Total installation size in Site health info.
7. Enable IPV6, Backup
8. Add a SSH key
This is a recommended, optional step for the enhanced security.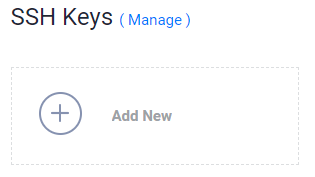 Click on Add New button to add a new SSH key to submit your 🔒Public key.
Generate Keys using below method as per your OS.

Download PuTTy
Search for PuTTygen in the Start menu
Click on Generate button and hover mouse pointer
Copy Public key and provide to Vultr
Enter key passphrase
Save 🔑Private Key at the safest location.
This can be used for login to SSH or SFTP.

Run: ssh-keygen -t rsa. For a more secure 4096-bit key, run: ssh-keygen -t rsa -b 4096
Press enter when asked where you want to save the key (this will use the default location).
Enter a passphrase for your key.
Run cat ~/.ssh/id_rsa.pub – this will give you the key in the proper format to paste into the control panel.
Make sure you backup the ~/.ssh/id_rsa file. This cannot be recovered if it is lost.
Select your SSH key
Following these steps will attach your public key to your new Instance. Then, you will be able to login to SSH using Plain Text password and SSH key both.

9. Link Web Firewall rule to Server Instance

Click on Manage and create a new Firewall Group.
Allow TCP port 22 for SSH. 80 for HTTP and 443 HTTPS for IPV4 and IPV6 rules both.
Once done, link the Firewall group to your Instance.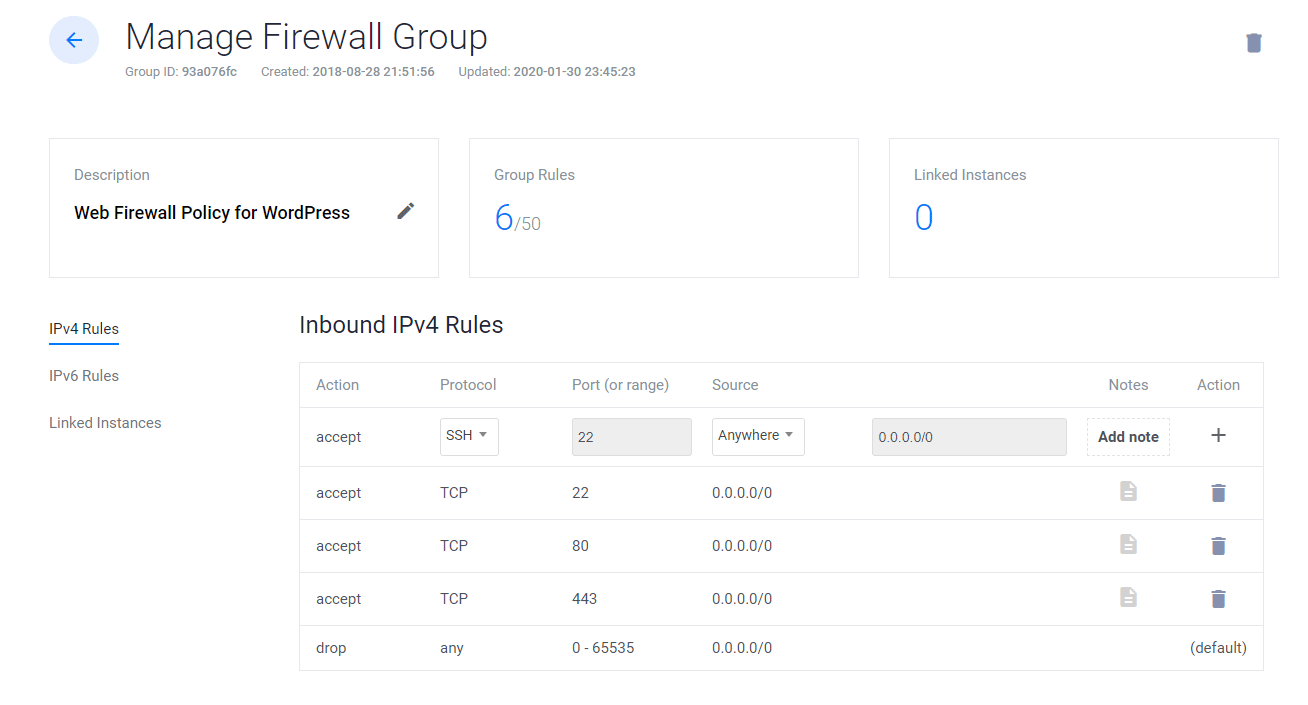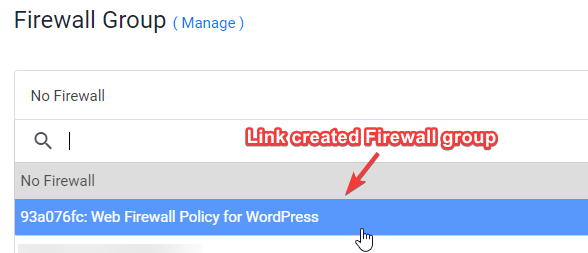 10. Enter Hostname and label click Deploy Now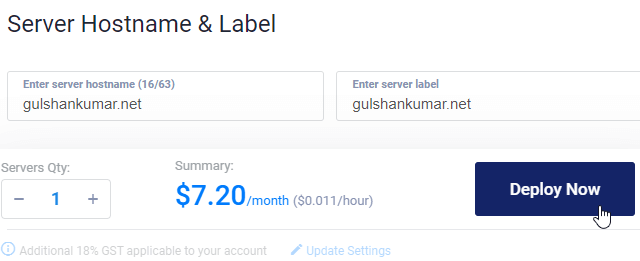 Now, you will see installing in the progress

11. Go to New Instance page
Copy IP address, username and password. Your default port is 22.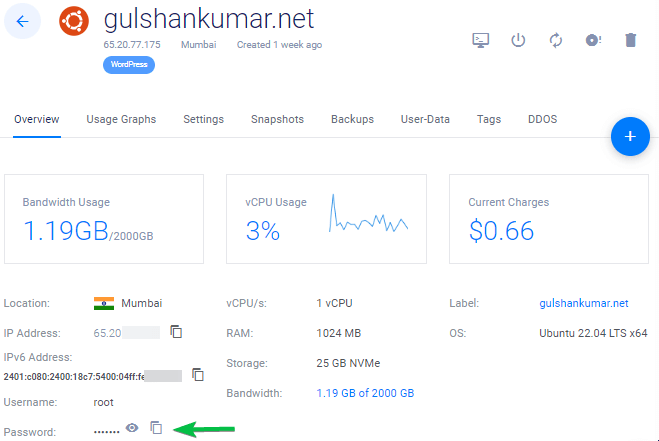 12. Disable Password Login
For security reasons, it's recommended to disable password authentication and allow only key based authentication.
Edit the configuration file nano /etc/ssh/sshd_config
Find (CTRL + W) and search PasswordAuthentication
Change value from yes to no
To save type, CTRL + O
Restart the SSH service using command sudo service ssh restart
New method
You have to edit the file present inside /etc/ssh/sshd_config.d directory.
From the next time, you can use SSH via key only as shown in the video.
For Linux or Mac, use Terminal with command like this
ssh [email protected] -p 22 -i id_rsa
Step 13. Disable UFW
When you deploy a new instance at VULTR it comes with UFW (Uncomplicated Firewall) enabled that keeps all ports blocked except the SSH port 22. This can return ERR_CONNECTION_REFUSED Error in the browser. To fix this, I would suggest keeping UFW disabled.
ufw disable
Enough explanation for basic things. Now, I'll speed up the original process for deploying WordPress on the LEMP stack.
Part C. Deploy WordPress on LEMP Stack
1. Update repositories
Type below command and press enter key
sudo -s
apt update && apt upgrade -y && apt dist-upgrade && apt autoclean && apt autoremove -y && reboot
or
wget -qO update https://dl.gulshankumar.net/update && chmod +x update
Next time, always use below shortcut command to update.
./update
2. Install MariaDB with security
Login again and enter following command
sudo apt install mariadb-server -y && sudo mysql_secure_installation
Answer below questions
Enter current password for root (enter for none): Press the Enter key
Switch to unix_socket authentication [Y/n]: Type n and Press the Enter key.
Set root password? [Y/n]: Press the Enter key.
New password: Copy a strong password from Dashlane Password Generator. To paste a password in the SSH console, right-click and press the Enter key. The password will not be visible on the screen.
Re-enter new password: Right-click and press the Enter key again.
After successful password set, you will see
Password updated successfully!
Reloading privilege tables..
... Success!
Also, you need answer the following questions.
Remove anonymous users? [Y/n]: Press the Enter key
Disallow root login remotely? [Y/n]: Press the Enter key
Remove test database and access to it? [Y/n]: Press the Enter key
Reload privilege tables now? [Y/n]: Press the Enter key
3. Create a new Database for WordPress
Login to MySQL, press the Enter key when it asks for password.
mysql -u root -p
Create a new Database, and Grant Privileges to use its user with password. This is where WordPress store all post, pages, themes, plugin, etc information.
create database wordpress;
grant all on wordpress.* to gulshan@localhost identified by '5pY8CKJxDRJEGQNkX7';
flush privileges;
exit;
Where your …
database is wordpress
username is gulshan
password is 5pY8CKJxDRJEGQNkX7
Tip: Consider using unique login credential
4. Install PHP 8.2, NGINX and set Permission
As of now, PHP 8.2 is the latest stable version. If you need a different PHP version must keep the same version in all the below commands.
sudo add-apt-repository ppa:ondrej/php -y && apt update && apt install php8.2-fpm php8.2-common php8.2-mysql php8.2-xml php8.2-xmlrpc php8.2-curl php8.2-gd php8.2-imagick php8.2-cli php8.2-dev php8.2-imap php8.2-mbstring php8.2-soap php8.2-zip php8.2-bcmath -y && sed -i 's/;cgi.fix_pathinfo=1/cgi.fix_pathinfo=0/g' /etc/php/8.2/fpm/php.ini && service php8.2-fpm restart && apt install nginx -y && chown -R www-data:www-data /var/www/ && chmod -R 755 /var/www
Tweak PHP Configuration
Most fancy theme and plugin requires high-end PHP configuration to run. Therefore, we should make this changes.
sed -i 's/memory_limit = 128M/memory_limit = 512M/g' /etc/php/8.2/fpm/php.ini
sed -i 's/post_max_size = 8M/post_max_size = 128M/g' /etc/php/8.2/fpm/php.ini
sed -i 's/max_file_uploads = 20/max_file_uploads = 30/g' /etc/php/8.2/fpm/php.ini
sed -i 's/max_execution_time = 30/max_execution_time = 900/g' /etc/php/8.2/fpm/php.ini
sed -i 's/max_input_time = 60/max_input_time = 3000/g' /etc/php/8.2/fpm/php.ini
sed -i 's/upload_max_filesize = 2M/upload_max_filesize = 128M/g' /etc/php/8.2/fpm/php.ini
service php8.2-fpm restart
5. Install Wildcard Let's Encrypt SSL Certificate
Create a cloudflare.ini file inside /root/.secrets/ directory.
mkdir -p /root/.secrets/ && cd /root/.secrets/ && nano cloudflare.ini
Add below code and save using CTRL+O and exit using CTRL+X
dns_cloudflare_email = "your-cloudflare[email protected]"
dns_cloudflare_api_key = "XXXXXXXXXXXXXXXXX"
Find your Cloudflare e-mail and Global API key at "My Profile" > API Tokens > Global API Key
chmod 0400 /root/.secrets/cloudflare.ini
Install Certbot and DNS Authenticator according to OS and HTTP web server
snap install --beta --classic certbot
snap set certbot trust-plugin-with-root=ok
snap install --beta certbot-dns-cloudflare
snap connect certbot:plugin certbot-dns-cloudflare
Get Wildcard SSL Certificate
certbot certonly --dns-cloudflare --dns-cloudflare-credentials /root/.secrets/cloudflare.ini -d example.com,*.example.com --preferred-challenges dns-01 --dns-cloudflare-propagation-seconds 30
Set Automatic Renewal using Cron Job
Type crontab -e
Type 1 for nano editor
Enter below command and save
0 0 * * *  /etc/init.d/nginx reload >/dev/null 2>&1
Test renewal
certbot renew --dry-run
Generate Self-Signed Certificate
This certificate will be used separately to handle direct IP requests, partly for privacy reasons.
mkdir -p /etc/nginx/ssl
openssl req -x509 -nodes -days 365 -newkey rsa:2048 -keyout /etc/nginx/ssl/self-signed.key -out /etc/nginx/ssl/self-signed.crt

Press the enter key for every questions or fill some dummy info.
Country Name (2 letter code) [AU]:
State or Province Name (full name) [Some-State]:
Locality Name (eg, city) []:
Organization Name (eg, company) [Internet Widgits Pty Ltd]:
Organizational Unit Name (eg, section) []:
Common Name (e.g. server FQDN or YOUR name) []:
Email Address []:
6. Configure Nginx Server Block
This is important where you need configure your domain, how NGINX should handle your HTTP requests.
Delete default server blocks.
rm /etc/nginx/sites-available/default && rm /etc/nginx/sites-enabled/default
Create a new server block
cd /etc/nginx/sites-available/
nano example.com
Replace example.com with own domain
Enter below code and Press ctrl+o to save and ctrl+x to exit.
General
server {
    listen 80 default_server;
    listen [::]:80 default_server;
    listen 443 default_server;
    listen [::]:443 default_server;
    ssl_certificate /etc/nginx/ssl/self-signed.crt;
    ssl_certificate_key /etc/nginx/ssl/self-signed.key;
    return 444;
}

server {
    listen         80;
    server_name .example.com;
    return 301 https://$host$request_uri;
}
server {
# Document Root
root /var/www/html;
index index.php index.html index.htm;
server_name .example.com;
client_max_body_size 0;

    listen [::]:443 ssl http2 ipv6only=on;
    listen 443 ssl http2;
        ssl_protocols TLSv1.1 TLSv1.2 TLSv1.3;
        ssl_certificate /etc/letsencrypt/live/example.com/fullchain.pem;
        ssl_certificate_key /etc/letsencrypt/live/example.com/privkey.pem;
        ssl_prefer_server_ciphers on;
        ssl_session_cache   shared:SSL:20m;
        ssl_session_timeout 20m;
        ssl_ciphers 'TLS13+AESGCM+AES128:EECDH+AES128';


error_page 404 /404.html;
error_page 500 502 503 504 /50x.html;

# Block XMLRPC
location = /xmlrpc.php {
    deny all;
}

location / {
    try_files $uri $uri/ /index.php$is_args$args;
}

location ~* \.php$ {
if ($uri !~ "^/uploads/") {
fastcgi_pass unix:/run/php/php8.2-fpm.sock;
}
include fastcgi_params;
fastcgi_param SCRIPT_FILENAME $document_root$fastcgi_script_name;
fastcgi_param SCRIPT_NAME $fastcgi_script_name;
}
location = /favicon.ico {
log_not_found off;
access_log off;
}

location = /robots.txt {
log_not_found off;
access_log off;
allow all;
}

location ~* \.(css|js|gif|svg|ico|jpe?g|png|webp|woff2|eot)$ {
add_header  Cache-Control "public, max-age=31536000, immutable";
log_not_found off;
access_log off;
}

# Enable Gzip compression.
gzip on;

# Disable Gzip on IE6.
gzip_disable "msie6";

# Allow proxies to cache both compressed and regular version of file.
# Avoids clients that don't support Gzip outputting gibberish.
gzip_vary on;

# Compress data, even when the client connects through a proxy.
gzip_proxied any;

# The level of compression to apply to files. A higher compression level increases
# CPU usage. Level 5 is a happy medium resulting in roughly 75% compression.
gzip_comp_level 5;

# Compress the following MIME types.
gzip_types
 application/atom+xml
 application/javascript
 application/json
 application/ld+json
 application/manifest+json
 application/rss+xml
 application/vnd.geo+json
 application/vnd.ms-fontobject
 application/x-font-ttf
 application/x-web-app-manifest+json
 application/xhtml+xml
 application/xml
 font/opentype
 image/bmp
 image/svg+xml
 image/x-icon
 text/cache-manifest
 text/css
 text/plain
 text/vcard
 text/vnd.rim.location.xloc
 text/vtt
 text/x-component
 text/x-cross-domain-policy;
}
For cache Enabler
server {
    listen 80 default_server;
    listen [::]:80 default_server;
    listen 443 default_server;
    listen [::]:443 default_server;
    ssl_certificate /etc/nginx/ssl/self-signed.crt;
    ssl_certificate_key /etc/nginx/ssl/self-signed.key;
    return 444;
}

server {
    listen         80;
    server_name .example.com;
    return 301 https://$host$request_uri;
}
server {
# Document Root
root /var/www/html;
index index.php index.html index.htm;
server_name .example.com;
client_max_body_size 0;

    listen [::]:443 ssl http2 ipv6only=on;
    listen 443 ssl http2;
        ssl_protocols TLSv1.1 TLSv1.2 TLSv1.3;
        ssl_certificate /etc/letsencrypt/live/example.com/fullchain.pem;
        ssl_certificate_key /etc/letsencrypt/live/example.com/privkey.pem;
        ssl_prefer_server_ciphers on;
        ssl_session_cache   shared:SSL:20m;
        ssl_session_timeout 20m;
        ssl_ciphers 'TLS13+AESGCM+AES128:EECDH+AES128';


error_page 404 /404.html;
error_page 500 502 503 504 /50x.html;


# Block XMLRPC
location = /xmlrpc.php {
    deny all;
}


# Rules for Cache Enabler Plugin - Static File Serving

    set $cache_uri $request_uri;

    # bypass cache if POST requests or URLs with a query string
    if ($request_method = POST) {
    set $cache_uri 'nullcache';
    }

    if ($query_string != '') {
    set $cache_uri 'nullcache';
    }

    # bypass cache if URLs containing the following strings
    if ($request_uri ~* '(/wp-admin/|/xmlrpc.php|/wp-(app|cron|login|register|mail).php|wp-.*.php|/feed/|index.php|wp-comments-popup.php|wp-links-opml.php|wp-locations.php|sitemap(index)?.xml|[a-z0-9-]+-sitemap([0-9]+)?.xml)') {
    set $cache_uri 'nullcache';
    }

    # bypass cache if cookies contain the following strings
    if ($http_cookie ~* '(wp-postpass|wordpress_logged_in|comment_author)_') {
    set $cache_uri 'nullcache';
    }

    # custom installation subdirectory
    set $custom_subdir '';

    # default HTML file
    set $cache_enabler_uri '${custom_subdir}/wp-content/cache/cache-enabler/${http_host}${cache_uri}${scheme}-index.html';

    # WebP HTML file
    if ($http_accept ~* 'image/webp') {
    set $cache_enabler_uri '${custom_subdir}/wp-content/cache/cache-enabler/${http_host}${cache_uri}${scheme}-index-webp.html';
    }

    location / {
    gzip_static on; # this directive is not required but recommended
    try_files $cache_enabler_uri $uri $uri/ $custom_subdir/index.php?$args;
    }

location ~* \.php$ {
if ($uri !~ "^/uploads/") {
fastcgi_pass unix:/run/php/php8.2-fpm.sock;
}
include fastcgi_params;
fastcgi_param SCRIPT_FILENAME $document_root$fastcgi_script_name;
fastcgi_param SCRIPT_NAME $fastcgi_script_name;
}
location = /favicon.ico {
log_not_found off;
access_log off;
}

location = /robots.txt {
log_not_found off;
access_log off;
allow all;
}

location ~* \.(css|js|gif|svg|ico|jpe?g|png|webp|woff2|eot)$ {
add_header  Cache-Control "public, max-age=31536000, immutable";
log_not_found off;
access_log off;
}

# Enable Gzip compression.
gzip on;

# Disable Gzip on IE6.
gzip_disable "msie6";

# Allow proxies to cache both compressed and regular version of file.
# Avoids clients that don't support Gzip outputting gibberish.
gzip_vary on;

# Compress data, even when the client connects through a proxy.
gzip_proxied any;

# The level of compression to apply to files. A higher compression level increases
# CPU usage. Level 5 is a happy medium resulting in roughly 75% compression.
gzip_comp_level 5;

# Compress the following MIME types.
gzip_types
 application/atom+xml
 application/javascript
 application/json
 application/ld+json
 application/manifest+json
 application/rss+xml
 application/vnd.geo+json
 application/vnd.ms-fontobject
 application/x-font-ttf
 application/x-web-app-manifest+json
 application/xhtml+xml
 application/xml
 font/opentype
 image/bmp
 image/svg+xml
 image/x-icon
 text/cache-manifest
 text/css
 text/plain
 text/vcard
 text/vnd.rim.location.xloc
 text/vtt
 text/x-component
 text/x-cross-domain-policy;
}
You need to install Cache Enabler plugin to enjoy cache benefit.
FastCGI
If you want to use FastCGI Cache then implement below Server Block instead.
# NGINX Cache path
fastcgi_cache_path /var/run/nginx-cache levels=1:2 keys_zone=WORDPRESS:100m inactive=6h;
fastcgi_cache_key "$scheme$request_method$host$request_uri";
fastcgi_cache_use_stale error timeout invalid_header http_500;
fastcgi_ignore_headers Cache-Control Expires Set-Cookie;

server {
    listen 80 default_server;
    listen [::]:80 default_server;
    listen 443 default_server;
    listen [::]:443 default_server;
    ssl_certificate /etc/nginx/ssl/self-signed.crt;
    ssl_certificate_key /etc/nginx/ssl/self-signed.key;
    return 444;
}

server {
    listen         80;
    server_name .example.com;
    return 301 https://$host$request_uri;
}
server {
root /var/www/html;
index index.php index.html index.htm;
server_name .example.com;
client_max_body_size 0;

    listen [::]:443 ssl http2 ipv6only=on;
    listen 443 ssl http2;
        ssl_protocols TLSv1.1 TLSv1.2 TLSv1.3;
        ssl_certificate /etc/letsencrypt/live/example.com/fullchain.pem;
        ssl_certificate_key /etc/letsencrypt/live/example.com/privkey.pem;
        ssl_prefer_server_ciphers on;
        ssl_session_cache   shared:SSL:20m;
        ssl_session_timeout 20m;
        ssl_ciphers 'TLS13+AESGCM+AES128:EECDH+AES128';

error_page 404 /404.html;
error_page 500 502 503 504 /50x.html;


set $skip_cache 0;
    if ($request_method = POST) {set $skip_cache 1;}
    if ($request_uri ~* "/wp-admin/|/xmlrpc.php|/wp-.*.php|index.php|sitemap(_index)?.xml") {set $skip_cache 1;}
    if ($http_cookie ~* "comment_author|wordpress_[a-f0-9]+|wp-postpass|wordpress_no_cache|wordpress_logged_in") {set $skip_cache 1;}
    if ($query_string = "unapproved*") {set $skip_cache 1;}
    if ($cookie_woocommerce_items_in_cart = "1" ){ set $skip_cache 1;}
    if ($request_uri ~* "/(cart|checkout|my-account)/*$") {set $skip_cache 1;}

# Block XMLRPC
location = /xmlrpc.php {
    deny all;
}

location / {
try_files $uri $uri/ /index.php$is_args$args;
}

location ~* \.php$ {

 if ($uri !~ "^/uploads/") {
        fastcgi_pass unix:/run/php/php8.2-fpm.sock;
        }

        try_files                       $uri =404;
        include                         /etc/nginx/fastcgi_params;
        fastcgi_param                   SCRIPT_FILENAME $document_root$fastcgi_script_name;
        fastcgi_pass                    unix:/run/php/php8.2-fpm.sock;
        fastcgi_index                   index.php;
                fastcgi_cache_bypass $skip_cache;
                fastcgi_no_cache $skip_cache;
                fastcgi_cache WORDPRESS;
                fastcgi_cache_valid 200 30d;
                fastcgi_cache_valid 301 302 303 307 308 404 410 451 1m;
                add_header X-Cache $upstream_cache_status;

}

location = /favicon.ico {
log_not_found off;
access_log off;
}

location = /robots.txt {
log_not_found off;
access_log off;
allow all;
}

location ~* \.(css|js|gif|svg|ico|jpe?g|png|webp|woff2|eot)$ {
add_header  Cache-Control "public, max-age=31536000, immutable";
log_not_found off;
access_log off;
}

# Enable Gzip compression.
gzip on;

# Disable Gzip on IE6.
gzip_disable "msie6";

# Allow proxies to cache both compressed and regular version of file.
# Avoids clients that don't support Gzip outputting gibberish.
gzip_vary on;

# Compress data, even when the client connects through a proxy.
gzip_proxied any;

# The level of compression to apply to files. A higher compression level increases
# CPU usage. Level 5 is a happy medium resulting in roughly 75% compression.
gzip_comp_level 5;

# Compress the following MIME types.
gzip_types
 application/atom+xml
 application/javascript
 application/json
 application/ld+json
 application/manifest+json
 application/rss+xml
 application/vnd.geo+json
 application/vnd.ms-fontobject
 application/x-font-ttf
 application/x-web-app-manifest+json
 application/xhtml+xml
 application/xml
 font/opentype
 image/bmp
 image/svg+xml
 image/x-icon
 text/cache-manifest
 text/css
 text/plain
 text/vcard
 text/vnd.rim.location.xloc
 text/vtt
 text/x-component
 text/x-cross-domain-policy;
}
To save, press CTRL+O and Enter key. Then, exit nano editor using command CTRL+X.
In case of FastCGI, you need to use NGINX Helper plugin. It works with Hindi encoded URL as well. Keep in mind, it won't support AMP. I personally don't use AMP. (Recommended)
Alternatively, NGINX cache works for purging AMP URL but it doesn't support Hindi encoded URL. In settings, you should keep cache path /var/run/nginx-cache/
Caution!
For example, If you're using Newspaper theme and serve seperate Mobile theme, please stick without FastCGI method and use a plugin WP Rocket because it can serve seperate mobile cache out of the box.
7. Create Symbolic links between two directories
If you miss this step, you may get ERR_CONNECTION_REFUSED
To activate server block, create a symbolic link of your NGINX Server Block file from directory /etc/nginx/sites-available/ to /etc/nginx/sites-enabled
Before running below command, please replace example.com to own domain.
ln -s /etc/nginx/sites-available/example.com /etc/nginx/sites-enabled/
Test configuration
nginx -t
Restart and update
service nginx restart && service php8.2-fpm restart && service mysql restart && apt-get update && apt upgrade -y
8. Install WordPress
Download WordPress files in /var/www/html directory and set permission.
cd /var/www/html && wget https://wordpress.org/latest.tar.gz && tar -xvzf latest.tar.gz && mv -v wordpress/* /var/www/html && rm -rf index.nginx-debian.html latest.tar.gz wordpress && chown -R www-data:www-data /var/www/ && sudo chmod -R 755 /var/www
To update permission in future, use below command
chown -R www-data:www-data /var/www/ && sudo chmod -R 755 /var/www
9. Updating DNS
If you're hosting WordPress locally, want to bypass proxy or want to perform zero downtime migration, this step is useful. I generally prefer in case of Static WordPress Dev area. 😉
There are two ways to point DNS. If you are migrating site to Vultr and want to test first locally then edit your hosts file and point there.
For Windows
Go to properties of ‪C:\Windows\System32\drivers\etc\hosts
Change "Security" permission to full control for your current Username
Now you can freely edit the hosts file under your System user and save it.
# For same machine you can have localhost address else public IP
127.0.0.1 example.com
127.0.0.1 www.example.com
This is how it should look.
For Mac or Linux
You can edit the hosts file using below command
sudo nano /etc/hosts
Updating DNS with Cloudflare
If everything is perfect and you want to make your site live, Login to Cloudflare DNS and update new IP
| | | |
| --- | --- | --- |
| A | @ | IPV4 address |
| AAAA | @ | IPV6 address |
| CNAME | www | example.com |
where @ denotes naked domain example.com
9. Visit your domain name to setup WordPress
If you want to keep non-www version domain for your WordPress then visit non-www version else www.
https://example.com
Provide Database login credential to begin WordPress Setup
Run Installation
Fill up Basic details of your new Site and Install WordPress.
Login to WordPress
If you used FastCGI server block then first thing you should do is installing NGINX Cache plugin and configuring /var/www/cache as cache path.
Other neccessary things
Use SMTP plugin Services for sending outgoing email of WordPress otherwise you will not be able to receive password reset link, contact form 7 messages.
Finally, the WordPress installation has been completed. Always keep backup.
I greatly appreciate your valuable time in reading this article. See you in the next tutorial!